Moderator: Masterbih
Napredan clan

Posts: 38
Joined: 10 Nov 2012, 21:22
Location: BiH,Zenica
Hvala revilo
,sad cu odmah to da popravim.
C&R
---
Da tako je lead core bar 50 cm i nema mršena pri zabacivanju.
Ja osobno koristim drugačija olova jer lovim na stajačim vodama ( suza ili nešto tako). Dalje se može zabaciti.
Bog je svakom po rođenju odredio broj dana koliko će živjeti, u to jedino ne ulaze dani provedeni u ribolovu.
---
Napredan clan

Posts: 38
Joined: 10 Nov 2012, 21:22
Location: BiH,Zenica
Imam crni buzir ?Hoce li smetati boja ?
Koliko mora biti duzi od predveza?

BISTRO !
C&R
---
Boja ima veze sa dnom na kojem pecaš, pijesak (svijetlo smeđa),mulj (crna),trava (zelena) itd...Možeš čak i da izmiješaš boje tako da safety clip bude jedne, rubber connector druge, bužir treće, predvez četvrte boje..., tako da na dnu bude manje uočljivo.
Dužinu bužira možeš ići od 50-70 cm pa čak i do 1m, samo da ti ne ostane predugo od vrha štapa iza da možeš nesmetano zabacit. On osim što spriječava petljanje sistema, služi i zaštiti osnovnog najlona od podvodnih prepreka i od šaranovog oštrog leđnog peraja.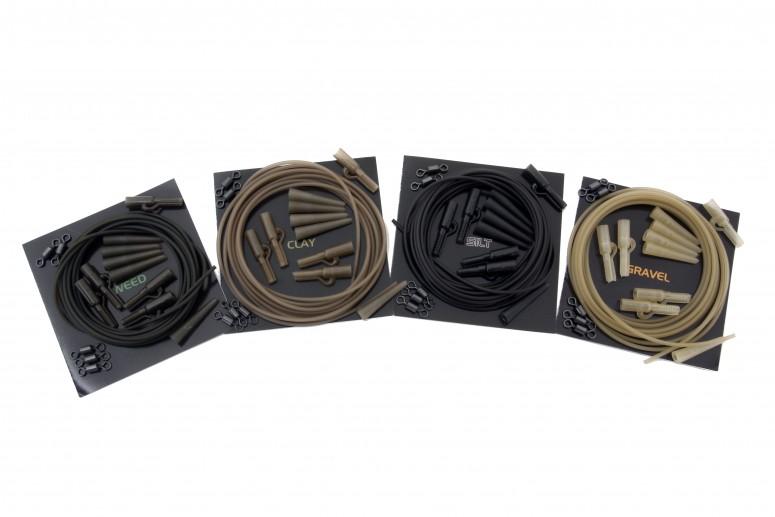 ---
Evo kolege su bas lijepo objasnile, a ja bi jos nadodao da mi ova duzina dlake i velicina udice (takodje luk) nikako nije srazmjerna (izuzev ako ne koristis izduzene stopere), tj. kakav god ja mamac zamislio na ovoj dlaci u globalu mi sistem nije ok jer ili je prekratka dlaka, ili je udica prevelika, luk prejak, a mamac premali..
Kakav mamac si planirao na ovu dlaku?
Koja je ovo udica i koji broj?
P.S. Mozda i grijesim ili mi se cini tako na slici, ali ajde da prvo sacekam i cujem kakav si mamac planirao.
---
Napredan clan

Posts: 38
Joined: 10 Nov 2012, 21:22
Location: BiH,Zenica
Udice su Extra Carp,velicina 6
Planirao sam loviti na Corn Special 20mm i na neke boile kucne izrade 14mm.
Drugi predvez mi je kraci,a dlaka malo duza,pa sam planirao tako testirati sta funkcionise,a sta ne...
Ali lakse je ovako dobiti strucnu kritiku,kad vec imam priliku
BISTRO !!
C&R
---
Kad vezes sistem (barem dok se ne uhodas), prvo navuci boilu na dlaku i onda odmjeris duzinu dlake i zavrsis vezivanje udice
---
A i ako zeznes duzinu mozes uvjek sa kordinim stoperima da je regulises..
---
pozdrav ekipo evo moj jedan sistem koji je uvjek dobitan nikad me nije iznevjerio, znači složim si pola metra lithcora,tako da mi je sistem na dnu a ne da mi strši cijevcica od olova ili flaks,zato što svaki oprezniji šaran cim dotakne flaks ili cijevcicu od olova odmah se prepadne i ode. Za predvez uzmem fulcarbon i udicu gamakachu br4, uzmem pva vrecicu sa mirisom lipe i u nju stavim olovo sa predvezom i boilom unutra stavim palete i mrvljene boile, svežem i zviz.. boila koja se nalazi u vrecici mora bit nadipana sa tekucim dipom pa onda sa suhim malo se ostavi da se posuši i to je to može u vrecicu.. TO BI IZGLEDALO OVAKO cijeli sistem je na dnu boile i palete zakamufliraju olovo i riba nemože primjetit vaš sistem
---